Nodak's newest gravel event! Get ready to experience some of Nodak's best fall gravel riding!

DATE : OCTOBER 2ND, 2021
The AlKemist began as my brainchild. I was looking for something different than all the rest of the events going on around here. After mid-September we roll into cyclo-cross season. So why not have a gravel race at the end of the season as a wind down from cycling season? After going through the exploration of the idea and riding what now is The AlKemist course back in 2018, I knew I had something here. It was some of the best gravel I have ridden. It encompasses everything I personally look for in a gravel course - beautiful views, challenging climbs, & minimum maintenance roads.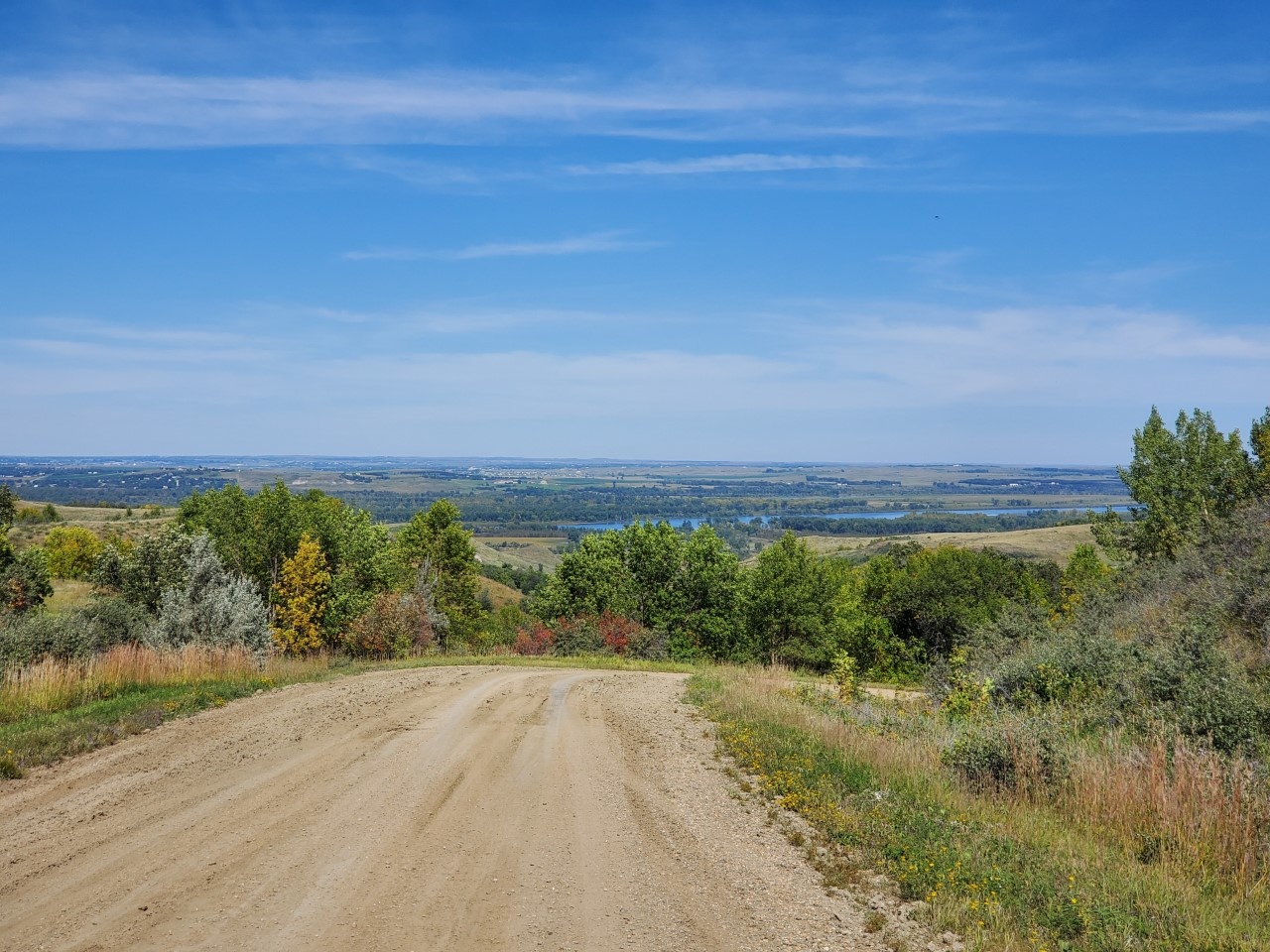 (Your first climb and the view on your final decent.)

The Course- The AlKemist course is 55ish miles and the Elixir is 30ish. For 2021, both courses will start and end at Graner Park/Sugarloaf Bottoms Area. Riders will make their way out of the Missouri River Valley with a humbling 500+ ft climb. From there you encounter the fast rolling plains of North Dakota with accents of the Badlands sprinkled in and plenty of minimum maintenance roads. Your final decent will bring you back to Graner Park where we will have food for all participants and the award ceremony.
The exploration of an idea - The AlKemist was born one weekend afternoon in October 2018. Jared and myself went out to explore some new territory I have had my eye on for some time. I had recently moved across the river to south Mandan and with Bis-Man being a smaller community, most avid cyclists have already experienced a majority of our mountain bike and easily accessible gravel around our community. After speaking with a good friend who was known for exploring the southern part of Morton County, I decided to do some exploration of my own. Leaving from my house wouldn't get me far enough from the city.... So I pulled up google maps and started my exploration. What better starting point then the local ski hill? Luckily - Andy from Huff Hills is one rad dude and fully embraced my idea.

Delayed a year - Our inaugural year of the race didn't go as planned. Unfortunately, it was one of the wettest years I have ever seen. In normal Nodak fashion - the weather gave us a sliver of hope. That morning I woke up to check the course and well the picture below can speak for itself. I really appreciate all of last years registrants understanding.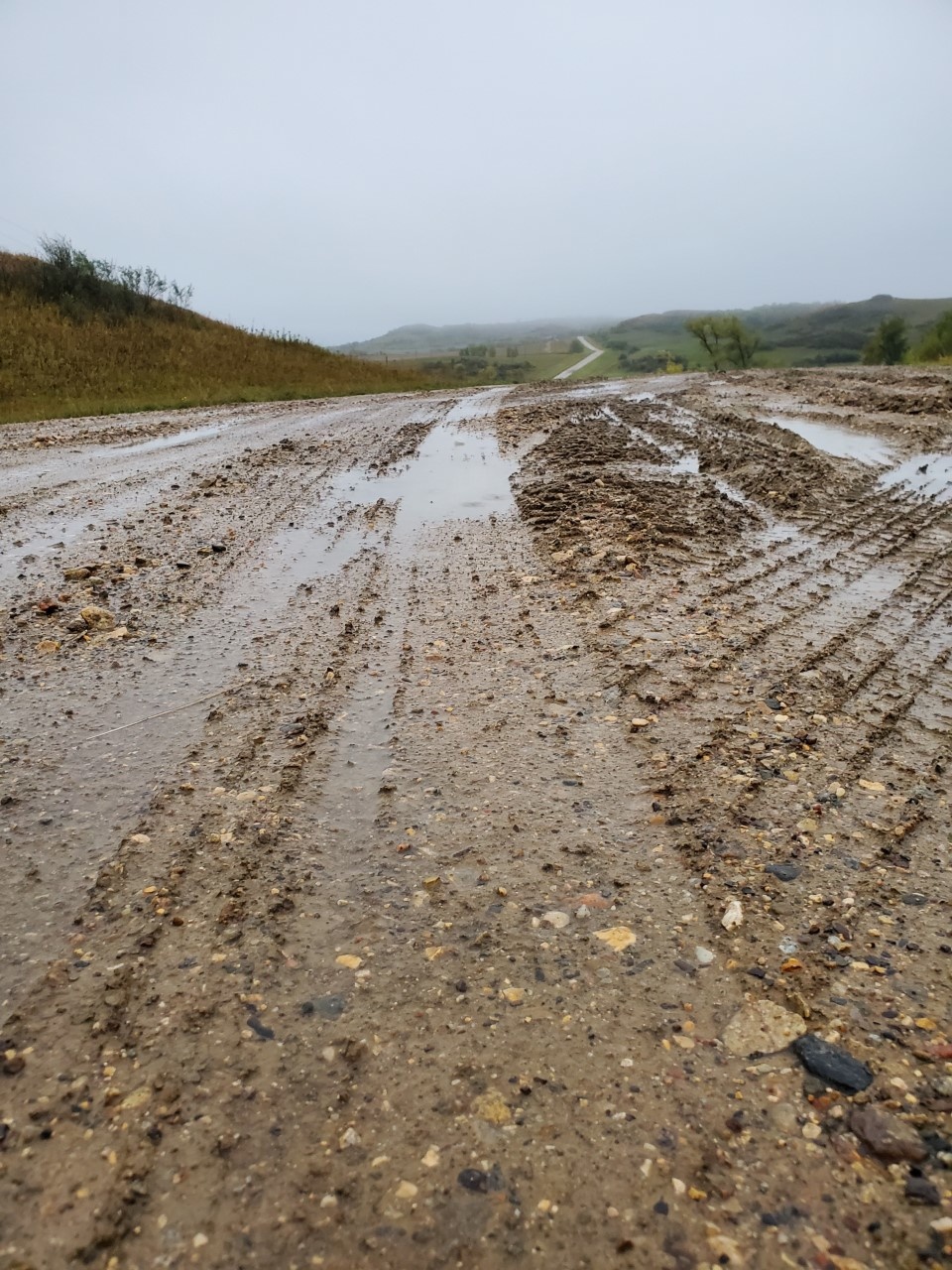 (ROADS THE MORNING OF RACE 2019)
Thank you sponsors - I want to again thank all of our sponsors - Please support these local businesses as they support us!